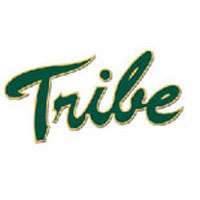 William and Mary is hot. The Tribe made it four wins in its last five games with a 27-14 victory against Penn on Saturday.
W&M (4-2, 1-1) generated 14 points in the first half off a pair of Penn (2-2, 1-0) turnovers and outgained the Quakers, 388-237. Additionally, the Tribe held Penn to just 2-of-16 on third down situations.
Sophomore running back Mikal Abdul-Saboor led the College offensively and rushed for 100 yards on 23 carries with a career-high three touchdowns. It was his fourth 100-yard effort of the season. Junior wideout Sean Ballard also came up big with three receptions for 107 yards, while junior wide receiver Tre McBride hauled in his first touchdown catch of the season.
Defensively, junior defensive end Mike Reilly recorded a pair of sacks and two forced fumbles, while junior defensive end Stephen Sinnott also posted a sack and a fumble recovery. Senior safety Jerome Couplin III totaled a team-high 10 tackles.
W&M jumped out to an early 7-0 lead on a 1-yard touchdown run by Abdul-Saboor. The short five-play, 12-yard drive began after Sinnott recovered a fumble by Penn quarterback Billy Ragone caused by Reilly.
The Tribe's second touchdown also came on a short field following a Penn turnover, as senior quarterback Michael Graham's 3-yard touchdown pass to McBride in the left side of the end zone capped off a quick five-play, 32-yard drive. W&M took possession in Penn territory following a fumble by running back Spencer Kulcsar that was forced by sophomore linebacker Luke Rhodesand recovered by junior safety Ivan Tagoe. Highlighting the drive was a 26-yard run by McBride on a reverse.
W&M outgained Penn, 171-50, in the opening half and allowed just four first downs.
The Tribe quickly extended its lead following halftime, as its opening drive of the third quarter covered 75 yards on six plays and ended with a 1-yard touchdown run by Abdul-Saboor. The scoring drive was highlighted by a short pass from Graham to Ballard along the Penn sideline that the Plano, Texas native turned into a 52-yard gain.
Penn cut the deficit to 21-14 with a pair of short touchdown passes from Ragone to tight end Ryan O'Malley in the fourth quarter. The second drive covered just 26 yards following a Tribe turnover.
However, W&M answered Penn's comeback bid with a 12-play, 75-yard scoring drive of its own that culminated with Abdul-Saboor's third touchdown run of the evening. The drive used more than six minutes, and finished with just 1:50 remaining on the clock.