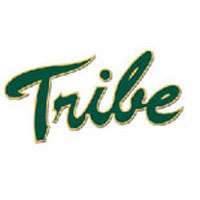 William & Mary announced today that Samantha K. Huge has been appointed as the new director of athletics effective May 1.
Huge, currently the senior associate director of athletics at Texas A&M University, has 17 years of Division I athletics administration experience. She will become the first woman to hold the position at William & Mary since the job was combined in the 1980s to cover both men's and women's sports.
Huge will succeed Director of Athletics Terry Driscoll, who is retiring this year after 21 years. She will be introduced at a press conference Wednesday morning.
(Click here to watch live – 10 a.m.).
"William & Mary has a powerful tradition of athletic success and of doing varsity athletics right," said W&M President Taylor Reveley. "Tribe Athletics requires a leader of great integrity and commitment to having athletes who thrive in classrooms and labs as well as on their teams. Samantha has the values, experience and determination to take W&M athletics to even greater heights, as we seek to provide a championship experience for every Tribe athlete and fan.
"We are delighted to welcome her to our community even as we are sad to see her splendid predecessor, Terry Driscoll, ride into the sunset."