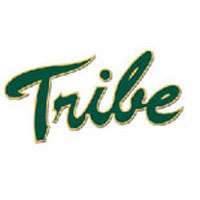 Senior Terry Tarpey and junior Omar Prewitt combined for the Tribe's last 14 points and led a nine-point run over the final two minutes as the William & Mary men's basketball team surged to a 55-48 win over Old Dominion on Tuesday night at Kaplan Arena.
W&M (5-2) limited the Monarchs (3-4) to 36.2 percent from the field, and despite not making a 3-point field goal for the first time in a decade, outscored the visitors, 32-14, in the paint.
Prewitt led all scorers with 18 points, including 15 in the final 10 minutes, while adding seven rebounds and a game-high four assists. Tarpey scored seven points, all in the final 2:33 of the contest, to go along with seven boards, two blocked shots and two steals.
Senior Sean Sheldon just missed a double-double with a workman-like eight points and nine rebounds. He was 2-of-3 from the field and 4-of-5 from the free throw line.
The Tribe returns to action with it travels to No. 10 Virginia on Saturday afternoon. The game carries a 2 p.m. tip and will be broadcast on the Regional SportsNetwork and on ESPN3.