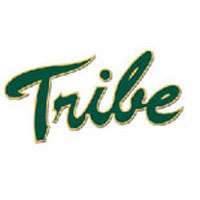 The No. 13 William & Mary football team advanced to the second round of the NCAA Playoffs with a 52-49 victory against Duquesne at Zable Stadium on Saturday evening.
Although DU (8-4) jumped out to an early 14-0 lead less than six minutes into the contest, W&M (9-3) responded with four unanswered touchdowns and never relinquished the lead.
Sophomore wide receiver DeVonte Dedmon led the Tribe offensively with three touchdown catches and 225 all-purpose yards, while junior running back Kendell Anderson rushed for 137 yards on 24 carries with two scores. Junior quarterback Steve Cluley finished the contest 11-of-15 for 251 yards with two touchdown passes.
Despite being outgained, 540-480, and committing four turnovers, W&M posted its highest point total since scoring 52 in a win against VMI in 2008 en route to improving to 6-0 at home this season.
DU quarterback Dillon Buechel provided much of the Devils' offense, as he completed 33-of-53 passes for 423 yards with six touchdowns. Wideout Chris King accounted for 12 catches for 221 yards with a score, while Wayne Capers totaled three touchdown receptions.
W&M will return to action when it plays its second round game at Richmond next Saturday at noon. The two teams met in the regular-season finale on Nov. 21 when the Spiders earned a 20-9 victory. The game will be broadcast by ESPN3.