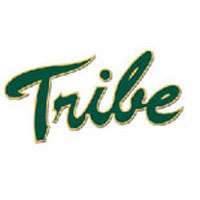 The William and Mary men's basketball team fell to hot-shooting Towson, 99-82, on Saturday afternoon at SECU Arena.
The Tribe (17-8, 9-5 CAA) cut a 12-point deficit to as little as three, 58-55, seven minute into the second half, but the Tigers (18-9, 9-5), who shot 55.6 percent for the game, answered with a 14-2 run on the way to victory.
Junior Omar Prewitt led four Tribe players in double figured with 20 points, his fourth straight 20-point game, to go with six rebounds. Senior Terry Tarpey and junior Daniel Dixon added 15 points apiece. Tarpey connected on 5-of-7 from the field, was 4-of-4 from the free throw line and led the Green and Gold with eight rebounds. Sophomore guard David Cohn chipped in 13 points and five assists.
The Tribe returns to action when it hosts CAA leader UNCW at Kaplan Arena on Thursday, Feb. 18. The game carries a 7 p.m.start time and will be broadcast on Tribe Athletics TV via Stretch Internet. Fans can also catch the men's basketball action over the Tribe Radio Network with Jay Colley and Charlie Woollum on the call.
The Tide 92.3 FM and 107.9 Bach FM are the flagship stations of the Tribe Radio Network and the audio is also available over the Web at TribeAthletics.com.