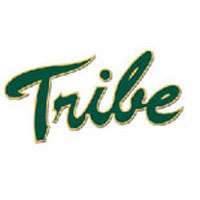 The William and Mary men's basketball team dropped a tough regular-season finale at James Madison, 71-65, on Saturday afternoon.
The Tribe (19-10, 11-7 CAA) drew within two points on five occasions over the final eight minutes, but each time the Dukes (21-10, 11-7 CAA) found the answer on the way to shooting 50 percent and picking up the win.
Junior Omar Prewitt topped W&M with 17 points on 8-of-16 shooting. Senior Sean Sheldon and sophomore David Cohn added 13 apiece. Sheldon was 4-of-5 from the field and 5-of-7 from the free throw line to go with six rebounds and four assists. Senior Terry Tarpey turned in another all-around stat line of nine points, seven rebounds, five assists and three steals.
The Tribe finished the regular season tied for third at 11-7, but due to tiebreakers will be the No. 5 seed in the CAA Championship,March 4-7, in Baltimore, Md. The Green and Gold faces No. 4 seed James Madison in the quarterfinals at 2:30 p.m., on Saturday, March 5. The game will be televised on Comcast SportsNet. For all the your Tribe information heading into March Madness in Baltimore, visit TribeAthletics.com/MarchOnTribe.
The final Chesapeake Bank Tony Shaver will be on Monday night,Feb. 29, from Paul's Deli, 761 Scotland Street in Williamsburg. The weekly show begins on-site at 6:30 p.m. with the live interview airing from 7-7:30 p.m. Longtime Tribe play-by-play announcer Jay Colley will host the broadcast. The Show can be heard over the Tribe Radio Network and online at TribeAthletics.com. Click HEREto listen to The Chesapeake Bank Tony Shaver Show via Stretch Internet.