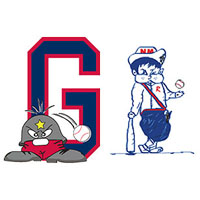 Brandon Glazer's two-out, three-run double in the top of the ninth gave the Waynesboro Generals a dramatic 6-5 win at New Market, completing a two-game sweep of the Rebels and pushing the Generals to the Valley League semifinals.
The Generals trailed 5-3 entering the ninth. Julian Ridings led off with a groundout to second base. Ryan Breen walked with one out, and Brandon Murray struck out to push the Generals to their final out of the ballgame.
Caleb Palensky kept the inning alive with a single to right field, and then Jeb Weymouth worked a walk to load the bases.
Glazer doubled to right-center to clear the bases and give Waynesboro its first lead since the first inning.
Closer Josh Bullock came in and struck out the side in order to close out the game.
Garrett Baugh got the win in relief, pitching only a third of an inning, but getting the key out of the ballgame, striking out T.J. Kuban with the bases loaded in the eighth to keep the game at 5-3.
Waynesboro will host Harrisonburg in Game 1 of a best-of-three semifinal series Sunday night at 7 p.m. at Mathers Park at Kate Collins Field.