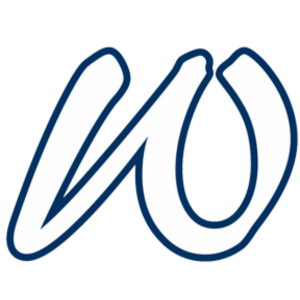 The relief corps, led by Taylor Sandefur, picked up a rough start for Ben Krusen, and the Waynesboro Generals rallied from a 5-0 first-inning deficit to beat Winchester 11-5 Wednesday night.
The Royals knocked Krusen (sophomore, North Central) out of the game before the righthander could even record an out in the first.
Sandefur (junior, Western Carolina) got out of the first, and then the offense picked up Krusen, touching up Gavin Free for eight runs in the bottom of the inning.
Leadoff man JoJo Woods (junior, Central Florida) led the inning off with a single, and came around to score on a Ben Boykin (junior, College of Charleston) double to cut the deficit to 5-1.
Tyler Bocock (sophomore, Stetson) singled to put runners on the corners with still nobody out. Terrance Dedrick (junior, Auburn) and Roche Woodard (sophomore, Florida International) were each hit by pitches, and Sikes Orvis (junior, Ole Miss) singled to left to make it 5-3.
An RBI single by Anthony Iacomini (junior, Cortland State) cut the lead to 5-4, and a sacrifice fly from Julius Gaines (sophomore, Florida International) scored Woodard from third to tie the game at 5-5.
Woods walked in his second plate appearance of the inning to reload the bases, and then Boykin followed with a two-out, two-run single to give the Generals the lead at 7-5.
Bocock then reached on an error that allowed Woods to score the eighth run of the inning before a Dedrick grounder to short finally ended the inning, which went 44 minutes all told.
From there, it was rather uneventful. Waynesboro tacked on a run in the fourth on an RBI single by Brian Beard (freshman, Old Dominion), another in the sixth on another RBI single by Beard and then a final insurance run in the eighth on an RBI single by Thomas Stallings (sophomore, VMI).
Sandefur gave up just two hits in five scoreless innings of relief to pick up his first win of the 2013 Valley League season.
David Spinosa (sophomore, Columbia) and Terrance Dedrick (junior, Auburn) closed the game with a combined four scoreless innings.
Waynesboro (6-7) is three and a half games behind Staunton (10-4) in the South Division standings. The Generals will host Woodstock (9-2) on Thursday at Linco Park at Kate Collins Field.
The game will be broadcast on the Internet at www.WaynesboroGenerals.net. Join Kris Neal from WKDW-900AM and Chris Graham for the action beginning at 6:55 p.m. First pitch is at 7 p.m.