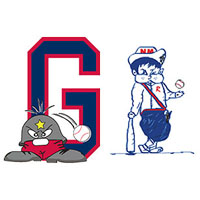 The Waynesboro Generals scored a run on two hits in the first inning, but could manage only one hit the rest of the way in a 5-1 loss at New Market Saturday night.
Justin Cooper picked up the win for New Market with six and two-thirds innings of solid pitching, giving up just four baserunners on the night.
Jeff Conley (junior, Alderson-Broaddus) took the loss for Waynesboro in relief of starter Tyler Fox (freshman, Nebraska-Omaha). Conley gave up two runs on just one hit, a two-run homer by Derek Peterson in the bottom of the fifth.
Fox gave up a run on nine hits in four innings of work.
Waynesboro (2-4) returns home Sunday to host Harrisonburg in the WSVA Waynesboro Generals Game of the Week. The broadcast begins on WSVA-550AM with a pregame show featuring play-by-play broadcaster Chris Graham at 6:30 p.m. First pitch is at 7 p.m.