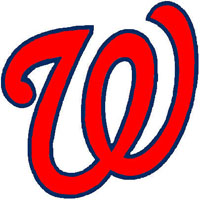 Petco Park was playing like a Ping Pong table Thursday night, and the Washington Nationals took advantage.
The Nats went deep three times to power to an 8-5 win over the San Diego Padres in the opener of a four-game series.
Bryce Harper (14), Wilson Ramos (11) and Anthony Rendon (7) all homered for Washington (42-25), which has won nine of its last 11.
Harper (.254/.409/.502) was 2-for-4 with three RBIs. Ramos (.339/.388/.568) and Jayson Werth (.251/.321/.438) also had two hits apiece.
Tanner Roark (6-4, 3.14 ERA) got the win, allowing four runs on seven hits in six innings of work, striking out five and walking two.
Shawn Kelley (2 saves, 2.45 ERA) got the last two outs.