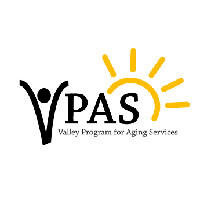 Quilts Donated to PRSC Meals On Wheels: Handmade quilts were donated to Volunteer Coordinator Dawn Shull on Wednesday September 24th as part of a project one of her Meals on Wheels volunteer approached her with several months ago.
The group none as the Bodacious Bumble Bee agreed to make quilts for home bound individuals who receive meals in the Harrisonburg/Rockingham Area.
Many more quilts will be coming as they are finished.
BCSC Took Overnight Trip to Omni Homestead Resort: Twenty-six Bath Community Senior Center members and staff visited The Historic Omni Homestead Resort courtesy of Bath County Parks and Recreation September 10 –11.
After a quick check-in, the fun began with tea in the Great Hall of the resort. Then they were off for a quick visit to the beautiful Spa Gardens and Allegheny Springs Water Park. They had a delicious dinner in the main dining room and ended the evening with a movie, Midnight in Paris, in the hotel's movie theater.
The next morning, members gathered for a hearty buffet breakfast and then attended the Homestead History Tour. Everyone had a wonderful time and enjoyed the beautiful and luxurious hotel nestled in BCSC's own back yard!