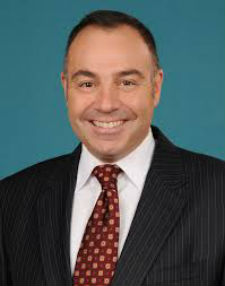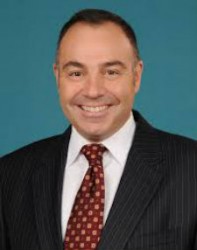 The Virginia Tech athletics department announced today that the school's longtime and popular radio play-by- play broadcaster, Bill Roth, is leaving his position to accept a similar position at UCLA.
The Tech athletics department will honor the legendary announcer known as the "Voice of the Hokies" for his contributions to Virginia Tech at this Saturday's Maroon- Orange Spring Game.
Roth, who works for IMG College, Virginia Tech's multimedia rights holder, will make his final call for Virginia Tech this Saturday. At the end of the first quarter, the department will recognize Roth by announcing the establishment of the Bill Roth Student-Athlete Endowed Scholarship, which will be awarded annually in perpetuity to a deserving Virginia Tech student-athlete with an interest in communications or broadcast journalism.
"While we are certainly sad to see Bill depart from Virginia Tech, we are sincerely happy for him and his family for this new opportunity," Tech Director of Athletics Whit Babcock said. "Bill forever will be a Hokie, no matter where he works, and we thank him for his tremendous service, professionalism and friendship. He has been such a beloved part of the brand and the fabric of Virginia Tech. He will certainly be missed. We will honor Bill and his 27 years of service by creating an endowed scholarship in his name. Bill's final game will be this weekend's Spring Game, and we hope all fans in attendance at Lane Stadium will join us at 2 p.m., as we celebrate Bill and his career here."
A native of Mount Lebanon, Pennsylvania, Roth graduated from Syracuse University in 1987. He worked one season at Marshall University before Virginia Tech's athletics director at the time, Dave Braine, brought him to Blacksburg. Roth has spent the past 27 years calling games, describing some of the greatest moments in Virginia Tech athletics history and delivering his iconic call "Touchdown Tech!"
Roth has been recognized nationally as one of the best in his profession. The National Sportswriters and Sportscaster Association named him the state's Sportscaster of the Year an astounding 11 times, and in April of 2013, Roth joined some of the greatest athletes, coaches and broadcasters in the Commonwealth's history when he was inducted into the Virginia Sports Hall of Fame.
Roth also served as the host for Virginia Tech Sports Today, a 30-minute television show about Tech athletics that airs on Sunday mornings during football and basketball season, and as the host for Tech Talk Live!, a radio show in which he interviews coaches, players and staff members on the topics of the day during football and basketball seasons. He was instrumental in getting Tech's broadcasts on the air in every portion of the state of Virginia.
He will become the voice of the UCLA Bruins, performing similar duties as in Blacksburg. He cited the opportunity to work in one of the nation's largest markets and family as the primary reasons behind his move.
"This has been such an incredibly difficult and emotional decision to leave," Roth said. "I love Virginia Tech … our coaches, our staff, our athletes, and our amazing fans. We've been through so much together over these 27 years, and I owe a tremendous thanks to each of them for their support, and for listening and watching our programs over the years.
"Professionally, this is a phenomenal opportunity to work at another prestigious and championship-level program. I am honored and humbled to be chosen for the opportunity to represent UCLA and to work at the Rose Bowl and Pauley Pavilion, two of the most historic venues in sports, while continuing my career at IMG.
"Also, I am extremely excited about the challenge to work in the nation's second-largest media market and to live in a true global city, Los Angeles. Personally, I have a dozen family members who live within an hour of Pauley Pavilion. I'm eager to see them on a consistent basis. Being close to my family was a major part of this decision."
Hokie Nation became a part of Roth's family in a public way two years ago when Roth's sister, Lynda, and broadcast partner Mike Burnop's wife, Ellen, passed away within a month of each other after bouts with cancer. The athletics department recognized both Bill and Mike for their 25 years of calling games together, presenting them with a commemorative print that was sold for contributions to establish an endowment in the name of their loved ones, Ellen Burnop and Lynda Roth. Bill Roth and Mike Burnop worked in conjunction with the Hokie Club to raise money for the endowment. Tech fans responded quickly, and the money was raised in a matter of months.
Burnop will return to the broadcast booth on the Virginia Tech IMG Radio Network this fall.
"Bill and I have enjoyed an amazing run together, and he's more than a broadcast partner to me. He's a dear friend and a member of my family," Burnop said. "He came here when he was 22, and I've watched him grow up to be the best in the business. Like the rest of Hokie Nation, I'm going to miss him terribly, but I'm happy that he got this opportunity and wish him nothing but the best.
"I'm grateful for the opportunity to continue in my role as the color analyst. Virginia Tech is, and always has been, a special place to me, and I look forward to working with the next play-by-play voice of the Hokies to provide the best possible coverage for our fans."
Roth's contributions to Tech beyond the radio booth have been immeasurable. He has served as the master of ceremonies for kickoff dinners and tipoff dinners, spoke on Orange & Maroon Tour events and helped with various fundraising efforts. He contributes just as much to the New River Valley community, where he has worked extensively with the United Way over the past two decades.
Each year for the past 13 years, he has served as the host for Bill Roth's Kids Day, an event that treats more than 100 underprivileged children to a "VIP" experiences before, during and after a Tech men's basketball game. The Virginia Tech athletics department and IMG College will work in tandem to conduct a national search for Roth's replacement.
The process will begin immediately.