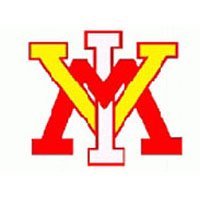 Nathan Eaton doubled home the eventual winning run in the 10th inning and picked up the win on the mound, as the VMI Keydets closed out their regular season with a 6-5 win over the Samford Bulldogs Saturday in Birmingham, Ala.
After Samford (32-24, 13-11 SoCon) had tied the game against Eaton in the ninth, Matt Dunlevy led off the VMI (21-34, 4-20 SoCon) 10th with a single. He moved to second on a wild pitch and two outs later, Eaton ripped a 1-2 pitch down the left field line to score Dunlevy and give VMI a lead it would not reliquish.
On the mound, Eaton picked up the win with two innings of relief to move to 2-0. Wyatt Burns (1-2) gave up the winning run in the 10th for Samford and took the loss.
Eaton led the Keydets at the plate, as he broke out of his recent slump with a 4 for 5 day that included a double and homer, while Swilling led Samford with a 3 for 5 day at the plate.
The Keydets jumped ahead with three runs in the third, sparked by a two-run single from Dunlevy. Samford tied the game with two runs in the third and another in the fifth, including a solo shot by Hunter Swilling that tied the game, 3-3.
The tie did not last long, as a Tyler Tharp double and Eaton RBI single gave the Keydets the lead again, 4-3 in the sixth. Samford tied the game again in the seventh, but Eaton homered with one out in the VMI eighth to make it 5-4, Keydets.
The second baseman then moved to the mound but, with one out in the ninth, gave up a tying double to T.J. Dixon that would eventually send the game to extra innings and set up Eaton's game-winning double.
VMI baseball will return to action Tuesday, when the Keydets and The Citadel participate in the play-in game for the 2016 SoCon Championship. Game time in Greenville, S.C. is set for 10 a.m.