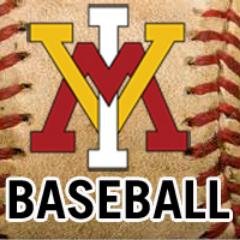 A record number of VMI baseball games will be video streamed this season, according to information released Friday by the athletic communications office. Thirty-six of VMI's scheduled 54 regular season games will feature some form of video coverage, ranging from the SoCon Digital Network to channels in the ESPN family, ESPN3, ACC Network Extra and SEC Network +.
The highlights of the schedule include the final 19 regular season games being on various channels, including nine home conference games and the final three games of the regular season, which will likely make a difference in tournament seeding.
In addition, three early season games will allow fans to watch the Keydets from the comfort of their living rooms, as the season opener at South Carolina (SEC Network +) and both games at Virginia (ACC Network Extra) can be viewed through the ESPN3 web site.
For a complete list of games watchable this season, please consult the list below. Note that the list is subject to change, as not all schools have announced streaming plans at release date.
Feb. 16 – at South Carolina – SEC Network +
Feb. 20 – at Virginia – ACC Network Extra
Feb. 27 – at Virginia – ACC Network Extra
March 14 – at Old Dominion – Cusa.tv
March 16-18 – at George Washington – RaiseHigh.TV
March 23-24 – at UNCG – SoCon Digital Network
March 27 – at Radford – Big South Network
March 28 – vs. James Madison – ESPN3
March 30-April 1 – vs. The Citadel – ESPN3
April 6-8 – at ETSU – SoCon Digital Network
April 11 – at VCU – Atlantic 10 Network
April 13-15 – vs. Western Carolina – ESPN3
April 20-22 – vs. Furman – ESPN3
April 25 – vs. Virginia Tech – ESPN3
April 27-29 – at Mercer – ESPN3
May 1 – at Virginia Tech – ACC Network Extra
May 2 – vs. Old Dominion – SoCon Digital Network
May 11-13 – vs. Wofford – SoCon Digital Network
May 17-19 – at Samford – SoCon Digital Network