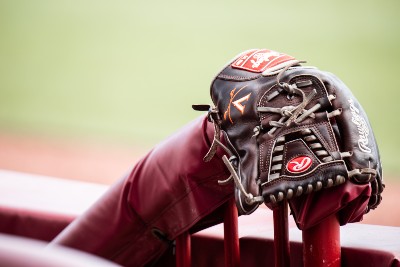 Virginia Baseball alum Will Geerdes signed a free-agent deal with the San Diego Padres on Saturday, joining former Cavalier teammate Devin Ortiz, who also inked a deal with the Padres earlier this week.
Geerdes came to Virginia as a graduate transfer after playing two seasons (2019 & 2020) at Columbia University. For the Cavaliers in 2022, the righthanded pitcher appeared in 24 games and made two starts – ODU (April 12) and VCU (April 19). He finished a total 11 games for UVA, the most on the staff and the 11th most in the ACC.
The San Antonio native was credited with UVA's first win of the 2022 season, pitching 3.2 innings of relief against Bellarmine on Feb. 18. He also picked up the win in a 7-6 series-opening win over Boston College on March 18 where he retired all six batters he faced.
Over his first nine appearances of the 2022 season at UVA, went 2-0 with a 0.71 ERA in 12.2 innings pitched. He finished the year with 32 strikeouts in 32 innings pitched.
Four Cavaliers were drafted in the 2022 MLB Draft earlier this month – LHP Nate Savino (third round – Diamondbacks), LHP Brandon Neeck (ninth round – Dodgers), OF Chris Newell (13th round – Dodgers) & RHP Matt Wyatt (20th Round – Royals).