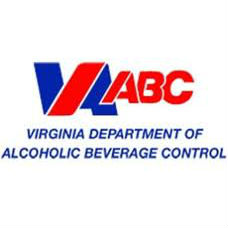 Readers who pick up the November/December issue of StateWays magazine will see six smiling Virginia Department of Alcoholic Beverage Control employees on the cover.
Agency staff headlined the publication because their work helped Virginia ABC earn the Best of the Best overall winner title for the 2015 Control State Best Practices Awards.
"I am pleased that our extraordinary state employees at the Virginia Department of Alcoholic Beverage Control have received this well-deserved award," said Governor Terry McAuliffe. "Our employees are always seeking better ways to build a new Virginia economy by serving our customers and taxpayers through innovative ideas, cutting edge technology and superior service. This award is a reminder of the many and varied tasks assigned to this one state agency, covering everything from education to enforcement to retail sales. This recognition would not be possible without the combined work of every individual, and I congratulate everyone for a job well done."
For the first time, StateWays—the only national magazine strictly devoted to the issues and subjects that affect the 17 states and multiple additional local jurisdictions where government manages the sale and distribution of distilled spirits at the wholesale level—recognized control states for innovative initiatives. Virginia ABC won the StateWays Control State Best Practices Awards top honor, leading the industry in the areas of retail, education, enforcement and technology.
"We are honored to be recognized among our peers for the exceptional work Virginia ABC staff is doing each and every day, and proud that our agency serves as a model for other control states," said Virginia ABC Chairman Jeffrey Painter. "Virginia ABC's award submissions in the StateWays contest showcase the diverse and all-encompassing aspects of our work: our complete website redesign, our impactful long-running conference geared to high school students, our impressive premier and signature spirits stores and our successful impaired driving enforcement campaign."
Virginia ABC entered the StateWays competition in September, and submitted award entries in the following categories: Best in Retail, Best in Technology, Best Education Program, and Best Enforcement Program. In the submissions, Virginia ABC highlighted the opening of its three enhanced premier stores and boutique signature store; the redesigned, mobile-optimized website with online ordering capabilities; the Youth Alcohol and Drug Abuse Prevention Project week-long conference; and a campaign to prevent restaurants from serving intoxicated patrons in an effort to reduce alcohol-related crashes.
Judges made up of the editorial staff of StateWays deemed that the totality of Virginia ABC's entries deserved the highest recognition.
"Choosing the Virginia ABC as the overall winner was an easy decision—the agency has long been a leader in retailing, technology, education and enforcement," wrote StateWays Editor Jeremy Nedelka in the magazine's November/December issue. "The agency's premier stores sealed the win for Virginia—the store's layout, design, function and overall concept is something every retailer should emulate."
"The agency continues to focus on strengthening community relationships with our enforcement division, developing robust prevention programs to address underage drinking and providing optimum customer satisfaction through web-based retail initiatives," said Virginia ABC Chief Operating Officer Travis Hill."Winning the StateWays overall award validates our efforts and provides encouragement for initiatives in the development stage. It also reminds us that having a vision, and executing it with vigilance and commitment, can produce positive—and noticeable—results."
The digital version of the November/December issue of StateWays magazine is available at read.dmtmag.com/i/602469-stateways-nov-dec-2015.