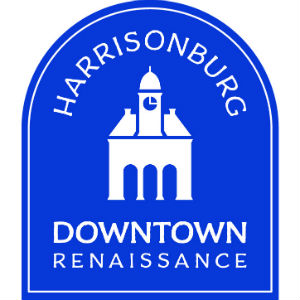 Harrisonburg Downtown Renaissance is currently seeking barbecue teams for the fourth annual Grillin at the Pavilion to be held on Monday, July 4, at the Turner Pavilion & Park in downtown Harrisonburg. The barbecue competition is an official part of Valley Fourth, Harrisonburg's signature Fourth of July celebration.
Grillin' at the Pavilion will feature teams preparing their best chicken, steak, and pork in a judged competition by a panel of judges. Teams will compete for bragging rights, more than $1,000 in cash and prizes, and the title of "Valley Fourth's Champion BBQ'er".
"Grillin' at the Pavilion is back with a fresh look for 2016. Our vision for the competition is that it becomes an event that involves the whole community," says Katie Yount, Director of Events at Harrisonburg Downtown Renaissance. "We hope that clubs, churches, fire departments, and other organizations will come together for a friendly, amateur competition that benefits downtown."
A People's Choice competition will also be held during the cook-off. Festival attendees will be able to purchase wristbands to sample People's Choice entries from 3:00 to 6:00 pm, or while supplies last. The first 250 people who purchase a $10 tasting card will be able to sample people's choice entries from each BBQ team and the chance to vote for their favorite dish. This year's required ingredient in the people's choice competition is fresh corn.
Judged category winners and People's Choice Awards will be announced at an awards ceremony beginning at8:45 pm at the Turner Pavilion.
Interested teams must register by June 16th. The early bird entry fee is $75. After April 22nd, the entry fee is $125.00. Entry forms can be downloaded at www.DowntownHarrisonburg.org/events/valley-fourth.
Grillin' at the Pavilion is part of the 15th Annual Valley Fourth event, organized and presented by Harrisonburg Downtown Renaissance. The full-day festival includes Beers n' Cheers in the Park featuring craft brews, Virginia wines, and live music; a kids' zone; craft and food vendors; and crowd favorites such as the parade and fireworks finale.
More information about Grillin' at the Pavilion and a complete schedule of Valley Fourth events can be found at www.downtownharrisonburg.org/events/valley-fourth or by liking the Valley Fourth Harrisonburg Facebook page.