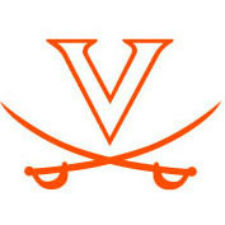 Virginia sophomore Danielle Collins (St. Petersburg, Fla.) continued her stellar play at the NCAA Women's Singles Championship on Friday (May 23) at the Dan Magill Tennis Complex on the campus of the University of Georgia.
No. 32 Collins (33-10) upset No. 2 Robin Anderson of UCLA 6-1, 6-4 in the round of 16 and will play No. 7 Hayley Carter of North Carolina in the quarterfinals on Saturday (May 24).
Collins has defeated No. 43 Veronica Corning, No. 18 Annet Schutting of Cal and No. 2 Anderson in the tournament. She has earned Virginia's fourth All-America singles honor, joining Lindsey Hardenbergh (2011) and Julia Elbaba (2013-14).
Fans can follow Collins at the NCAA Singles Championship online at VirginiaSports.com and via Twitter at @NCAATennis2014 and #NCAAMWT.