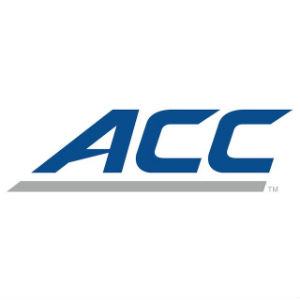 The television network and time designations for the 16th annual ACC/Big Ten Challenge Presented by DICK's Sporting Goods on Dec. 1-3 were announced Tuesday (Aug. 12).
Virginia's game against Maryland on Wednesday, Dec. 3 at Xfinity Center in College Park, Md., is scheduled to begin at 9:15 p.m. ET and will be televised by ESPN2.
The UVA-Maryland game is one of six games scheduled for Dec. 3 in the 2014 Challenge. Two ACC-Big Ten Challenge games are scheduled for Monday, Dec. 1 and six other games are scheduled for Tuesday, Dec. 2.
Virginia and Maryland will meet for the 182nd time overall and first time in the Challenge, marking a rematch of the Terrapins' 75-69 overtime victory in their final regular-season game as an ACC member. The loss ended Virginia's series-best, six-game winning streak against Maryland.
In 2013-14, Virginia captured both the ACC regular season and tournament titles en route to a school-record tying 30 victories and its first trip to the NCAA Sweet 16 since 1995. Maryland finished the 2013-14 season with a 17-15 record.
The Cavaliers have an 8-6 record, including a 3-4 road mark, in the Challenge. Virginia suffered a 48-38 loss to Wisconsin last season, ending a three-game winning streak in the Challenge. The Cavaliers have won their last two road games in the event, winning at Minnesota (2010) and Wisconsin (2012).
ESPN, ESPN2 and ESPNU will combine to televise all 14 games of the three-day event matching top college basketball programs playing for conference supremacy and the Commissioners Cup. All games in the Challenge will also be available via WatchESPN.
The ACC and Big Ten have split the past two events, winning six Challenge games each in 2012 and 2013. In the event of a tie, the Commissioner's Cup remains with the conference that won the previous year, which was the Big Ten in 2011. The ACC won the first 10 Challenges (1999-2008) while the Big Ten won the next three (2009-2011).
The entire schedule, with times and television networks, is below.
2014 ACC/Big 10 Challenge
Monday, Dec. 1
Nebraska at Florida State, 7 p.m., ESPN2
Rutgers at Clemson, 7 p.m., ESPNU
Tuesday, Dec. 2
Minnesota at Wake Forest, 7 p.m., ESPNU
Pittsburgh at Indiana, 7 p.m., ESPN2
Syracuse at Michigan, 7:30 p.m., ESPN
NC State at Purdue, 9 p.m., ESPN2 or ESPNU
Illinois at Miami, 9 p.m., ESPN2 or ESPNU
Ohio State at Louisville, 9:30 p.m., ESPN
Wednesday, Dec. 3
Michigan State at Notre Dame, 7:15 p.m., ESPN2
Virginia Tech at Penn State, 7:15 p.m., ESPNU
Iowa at North Carolina, 7:30 p.m., ESPN
Georgia Tech at Northwestern, 9:15 p.m., ESPNU
Virginia at Maryland, 9:15 p.m., ESPN2
Duke at Wisconsin, 9:30 p.m., ESPN