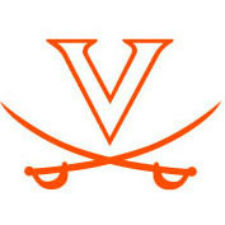 UVA freshman midfielder Tara Vittese (Cherry Hill, N.J.) was named to the 2014 Preseason All-ACC Field Hockey Team, as announced by the Atlantic Coast Conference on Monday (Aug. 25).
Vittese was the lone rookie voted onto the squad by the league's head coaches and is the first Virginia freshman to earn preseason All-ACC honors. Vittese is a member of the 2014-15 USA Field Hockey U21 team and was also part of the 2013-14 squad that competed at last year's Junior World Cup, held in Monchengladbach, Germany, where she was the top scorer for the U.S. Junior National Team. Vittese also traveled in 2012 with the U21 team, going to Manchester, England, for a friendly versus English U21 teams. Vittese has played on U17 and U19 national teams and is the youngest sister of former Virginia All-American and current U.S. Women's National Team member Michelle Vittese ('12) as well as former Cavalier and 2013 All-ACC honoree Carissa Vittese ('13).
The ACC also announced the 2014 preseason poll with the Cavaliers predicted to finish sixth. The North Carolina Tar Heels, who reached the national semifinals in 2013, earned two votes for first place and edged out Duke and Syracuse for the top spot. The Blue Devils, who advanced to the national championship game last year, collected three first-place votes and 30 points, while the Orange received one top selection and 29 points.
ACC teams have won 17 of the 33 NCAA filed hockey titles, including 10 of the last 12, and at least one ACC squad has advanced to the national championship for 15-straight years. All seven current ACC programs finished the 2013 season ranked nationally.
Virginia, which rose as high as No. 4 in the NFHCA rankings during the season after being voted sixth in the ACC preseason poll, finished the 2013 campaign with a 15-6 record after suffering a 3-2 overtime loss to UMass in the first round of the NCAA Tournament.
The 2014 Virginia field hockey season officially gets underway on Friday, August 29, when the Cavaliers play at William & Mary.  The Cavaliers' first home game of the campaign will be on Sunday, Sept. 7, when they host Princeton at 11:30 a.m. The Princeton game is one of four contests during the regular season that will be streamed online as part of the Cavaliers Live subscription package through VirginiaSports.com. Admission is free for all 2014 regular-season field hockey games played at Turf Field.
2014 ACC Field Hockey Predicted Order of Finish
Team                                          Points
North Carolina (2)                     31
Duke (3)                                    30
Syracuse (1)                              29
Boston College (1)                    16
Wake Forest                              16
Virginia                                      14
Louisville                                   11
2014 Preseason All-ACC Field Hockey Team
Emma Plasteras, Sr., M, Boston College
Aileen Johnson, Jr., M, Duke
Amanda Kim, Jr., D, Duke
Lauren Blazing, R-Jr., GK, Duke
Emily Wold, Jr., M/B, North Carolina
Charlotte Craddock, Sr., F, North Carolina
Emma Bozek, Jr., M/F, North Carolina
Kati Nearhouse, R-Sr., F, Syracuse
Alyssa Manley, Jr., M, Syracuse
Tara Vittese, Fr., M, Virginia
Anna Kozniuk, Sr., B/M, Wake Forest
Georgia Holland, R-Sr., M/B, Wake Forest