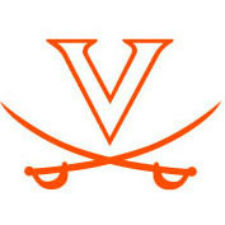 The Atlantic Coast Conference has announced the Olympic sports broadcast coverage for the upcoming fall season. Virginia teams will make 13 regular-season broadcast appearances, with the opportunity of additional coverage during ACC tournaments. The league announced that 169 Olympic sports events will be broadcast, a record high.
Each of Virginia's soccer teams will be featured in at least four broadcasts. The reigning national champion UVa men's soccer team will play Pitt on Friday, Oct. 16 on the ACC's regional sports networks and ESPN3. To accommodate the television broadcast, the start time has been moved to 8 p.m. The men's team also will have three road matches broadcasts on ESPN3 – Sept. 11 at Duke, Sept. 25 at Notre Dame and Oct. 23 at Virginia Tech.
The Virginia women's soccer team also has four scheduled broadcasts, including a pair of television appearances. UVa's Oct. 22 home match with Louisville will air on the ACC's regional sports networks and ESPN3. The start time for that match is now 5:30 p.m. The Cavaliers' Oct. 25 home game against Florida State will be broadcast by ESPNU in a rematch of the 2014 NCAA Championship game. UVa's road matches on Oct. 2 (NC State) and Oct. 8 (Clemson) will air on ESPN3. The semifinals of the ACC tournament in Cary, N.C., will be broadcast on ESPN3 on Nov. 6 and the championship game on Nov. 8 will air on ESPNU.
Three road Virginia volleyball matches will air on ESPN3: North Carolina (Oct. 9), Miami (Nov. 6) and Florida State (Nov. 8).
The Virginia field hockey team and cross country teams will have broadcast opportunities at their respective ACC tournaments. All three rounds of the field hockey tournament from Nov. 5-8 at UVa's University Hall Turf Field will be broadcast online on the ACC's regional sports networks and ESPN3, while the ACC men's and women's cross country championships in Tallahassee, Fla., will air on ESPN3 on Oct. 30.
The ACC's regional sports networks include FOX Sports Carolinas, FOX Sports South, FOX Sports Florida, FOX Sports Indiana, Sun Sports, Comcast SportsNet Mid-Atlantic, NESN, YES, ROOT SPORTS and MSG. Specific clearances for events on the RSNs will be made available at a later date. The RSN broadcasts also will be carried by ESPN3.
Virginia also will announce its Cavaliers Live fall sports streaming schedule on VirginiaSports.com in the near future.
Cross Country
Friday, Oct. 30
9 a.m. ACC Championships (men)
ESPN3
Friday, Oct. 30
9:45 a.m. ACC Championships (women)
ESPN3
Field Hockey
Thursday, Nov. 5
11 a.m. ACC Quarterfinals #1
RSN/ESPN3
Thursday, Nov. 5
1:30 p.m. ACC Quarterfinals #2
RSN/ESPN3
Thursday, Nov. 5
4 p.m. ACC Quarterfinals #3
RSN/ESPN3
Friday, Nov. 6
1 p.m. ACC Semifinals #1
RSN/ESPN3
Friday, Nov. 6
3:30 p.m. ACC Semifinals #2
RSN/ESPN3
Sunday, Nov. 8
1 p.m. ACC Championship
RSN/ESPN3
Men's Soccer
Friday, Sept. 11
7 p.m. at Duke
ESPN3
Friday, Sept. 25
7 p.m. at Notre Dame
ESPN3
Friday, Oct. 16
8 p.m. Pitt
RSN/ESPN3
Friday, Oct. 23
7 p.m. at Virginia Tech
ESPN3
Women's Soccer
Friday, Oct. 2
7 p.m. at NC State
ESPN3
Thursday, Oct. 8
7 p.m. at Clemson
ESPN3
Thursday, Oct. 22
5:30 p.m. Louisville
RSN/ESPN3
Sunday, Oct. 25
1 p.m. Florida State
ESPNU
Friday, Nov. 6
5:30 p.m. ACC Semifinals #1
ESPN3
Friday, Nov. 6
8 p.m. ACC Semifinals #2
ESPN3
Sunday, Nov. 8
12 p.m. ACC Championship
ESPNU
Women's Volleyball
Friday, Oct. 9
6 p.m. at North Carolina
ESPN3
Friday, Nov. 6
7 p.m. at Miami
ESPN3
Sunday, Nov. 8
1 p.m. at Florida State
ESPN3