For the first time in program history, the Virginia baseball team has earned a No. 1 preseason national ranking, as Baseball America and Perfect Game each have tabbed the Cavaliers atop their polls heading into the 2014 season.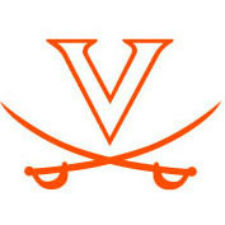 This marks the third time Virginia has earned a No. 1 national ranking. UVa also claimed the nation's top spot in the polls for 13 weeks during the 2010 season and 12 weeks in 2011.
"We are honored to be ranked as the preseason No. 1 team in the country," said Virginia head coach Brian O'Connor. "We are excited about the experience, depth and talent of our 2014 team. The college baseball season is a long grind and we are looking forward to getting started."
Virginia returns 22 letterwinners, including eight key position players, off its 50-12 team from the 2013 season. UVa won a regional championship last year and made its fourth trip in the last five seasons to an NCAA super regional. UVa returns eight position players who competed in at least 47 games last year as well as seven pitchers who tossed at least 30 innings apiece.
Five of the returnees have been named preseason All-Americans by at least one national outlet – infielder Branden Cogswell (Jr., Ballston Lake, N.Y.), outfielder Brandon Downes (Jr., South Plainfield, N.J.), outfielder Derek Fisher (Jr., Rexmont, Pa.), infielder/pitcher Nick Howard (Jr., Olney, Md.) and outfielder/first baseman Mike Papi (Jr., Tunkhannock, Pa.). Papi was a first-team All-American last season. He was joined on the 2013 All-ACC Team by Howard and Cogswell.
The Cavaliers also welcome in a freshman class of nine student-athletes which was rated 14th nationally, giving UVa one of its deepest rosters in program history.
Virginia began its official practice schedule last Friday and starts its 2014 season on Feb. 14 against Kentucky at the Hughes Bros. Challenge in Wilmington, N.C. UVa's home opener is Feb. 18 versus William and Mary, followed by a weekend series with East Carolina (Feb. 21-23).
The Cavaliers own the most wins in Division I baseball over the last five seasons with 245 victories.
Season tickets, 10-Game Mini-Packages, single-game tickets and Sunday ACC Family Packages are on sale now through the Virginia Athletics Ticket Office. Customers may purchase tickets by visiting VirginiaSports.com, calling (800) 542-UVA1 or by visiting the ticket office in Bryant Hall during regular business hours, Monday through Friday, 9 a.m.-5 p.m.