Five members of the UVa. baseball team have been named to the Perfect Game Preseason All-America Team, which was announced Monday. Virginia has the most players on the All-America team of any school in the country; Oregon State is second with three honorees on the team.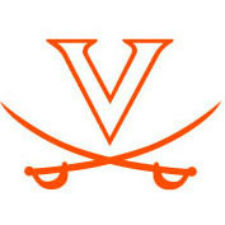 Derek Fisher (Jr., Rexmont, Pa.) and Nick Howard (Jr., Olney, Md.) were named to the first team at outfield and utility, respectively. Branden Cogswell (Jr., Ballston Lake, N.Y.) earned a second-team nod at shortstop, while Brandon Downes (Jr., South Plainfield, N.J.) and Mike Papi (Jr., Tunkhannock, Pa.) also were picked to the second team at outfield and designated hitter, respectively.
Fisher started and played in 55 games last season, batting .293 with seven homers and 48 runs batted in. He also hit 12 doubles and three triples.
Howard was a first-team All-ACC selection at utility last season. On the mound he went 6-4 with a 3.38 ERA in 13 appearances (12 starts). In 61 1/3 innings, he allowed 67 hits and 15 walks while striking out 52. At the plate, he batted .323 in 50 games, with 17 extra-base hits (12 doubles, two triples, three homers) as well as 38 RBI.
Cogswell was a second-team All-ACC honoree in 2013 when he hit .346 in 47 games out of the leadoff position. He had a team-high 63 hits on the year when he was sidelined in early May with a broken finger that kept him out the rest of the season. At the time of his injury, he ranked fifth nationally in runs per game (1.17) and 20th in walks per game (0.81), and he finished the year 10th in the ACC in batting.
Downes batted .316 with a team-high 10 home runs and 59 RBI last season. He was an extra-base machine, recording 20 doubles and an ACC-best seven triples in addition to his 10 home runs. Downes also led the team with 80 hits and reached base safely in 55 of his 61 games. He led the team with 67 runs scored, which was seventh-most nationally.
Papi was named a First-Team All-American last season by the ABCA and Baseball America and also was a First-Team All-ACC selection. He hit an ACC-best .381 last season, becoming UVa's first ACC batting champion since Glenn Harris in 1981. Papi hit seven home runs, 15 doubles and three triples, while driving in 57 runs and scoring 57 times.
The Cavaliers open their 2014 season on Feb. 14 against Kentucky at the Hughes Bros. Challenge in Wilmington, N.C. The team's home opener is Feb. 18 versus William and Mary. The Cavaliers own the most wins in Division I baseball over the last five seasons with 245 victories.
Following a 50-win season and a trip to the NCAA super regional for the fourth time in five seasons in 2013, Virginia returns 23 letterwinners, including seven position starters. UVa welcomes nine newcomers to the program this season.
Season tickets and 10-Game Mini-Packages are on sale now and may be purchased online at VirginiaSports.com/tickets or through the Virginia Athletics Ticket Office in Bryant Hall at Scott Stadium. The ticket office is open Monday through Friday from 9 a.m. until 5 p.m. for in-person or telephone purchases. Telephone purchases can be made by calling 1-800-542-UVA1 (8821) or locally at 434-924-UVA1 (8821).