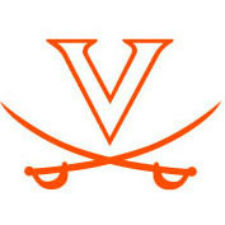 Two current members of the UVA men's golf team begin play at the 2016 U.S. Amateur Championship this week at Oakland Hills Country Club in Bloomfield Hills, Mich.
Juniors Derek Bard (New Hartford, N.Y.) and Jimmy Stanger (Tampa, Fla.) will be in the 312-player field at the USGA's oldest championship.
Bard automatically qualified for this year's tournament after finishing as the runner-up last year. He lost to Bryson DeChambeau 7 and 6 in the finals at Olympia Fields (Ill.) Country Club.
Stanger made the field after finishing second at the qualifier at Tarpon Springs, Fla., in late July.
The field will play 36 holes of stroke play on Monday and Tuesday and the top 64 players will advance to the match play portion of the tournament that runs through Sunday.
Bard tees off at 8:50 a.m. on Monday while Stanger begins his round at 1:50 p.m.