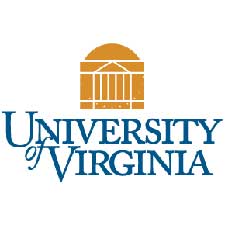 The Southern Association of Colleges and Schools Commission on Colleges has put the University of Virginia "on warning" for one year related to the brief forced departure of President Teresa Sullivan this past summer.
The SACSCOC Board of Trustees determined that the University of Virginia was not in compliance with Core Requirement 2.2 regarding board governance and Comprehensive Standard 3.7.5 regarding Faculty Role in Governance of the organization's Principles of Accreditation.
"This action does not imply any criticism of the University's academic quality and programs, nor does it affect the institution's ability to receive federal aid, including financial aid and sponsored research," said John D. Simon, executive vice president and provost of UVa., in an email to alumni, parents and friends of the University of Virginia sent on Tuesday.
Simon termed the decision of SACSCOC "disappointing," but said UVa. "pledges to work diligently to address the concerns cited by the commission."
"For the past several months and in the spirit of continuous improvement, the Board of Visitors and University leadership have been proactively working together to review governance practices and policies to ensure the highest level of transparency, accountability and responsiveness to all those it serves," Simon said.