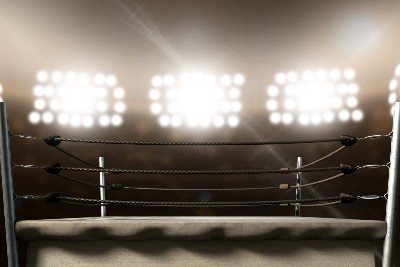 Paddy Pimblett has a nickname, "Paddy the Baddy," he has the "it" factor, according to Barstool Sports president Dave Portnoy, who signed the MMA star to a brand ambassador deal.
He's a tough guy in a tough guy sport.
And he was in tears after his win at UFC Fight Night Saturday night.
He'd already dedicated his fight to 4-year-old Baby Lee Hodgson, who died last month after a battle with pediatric cancer.
Then Pimblett revealed another loss.
"I woke up on Friday morning 4 a.m. to a message that one of my friends back home had killed himself," Pimblett said after his second-round submission win over Jordan Leavitt. "This was five hours before my weigh-in. So, Ricky, lad, that's for you."
Pimblett used his post-fight in-ring interview to encourage men to be more open in talking about and addressing their mental health needs.
"There's a stigma in this world that men can't talk," Pimblett said. "Listen, if you're a man, and you've got weight on your shoulders, and you think the only way you can solve it is by killing yourself, please speak to someone! Speak to anyone! People would rather — I know I'd rather they cry on my shoulder rather than go to his funeral next week. So please, let's get rid of this stigma. And men, start talking!"
If you or someone you know is struggling with depression or thoughts of suicide, call the National Suicide Prevention Lifeline at 988 or 1-800-273-8255.