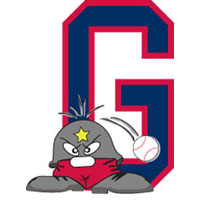 Tyler Bocock (sophomore, Stetson) and Chad Farmer (junior, Appalachian State) have been named the Waynesboro Generals Players of the Week.
Bocock is hitting .393 with a homer and a team-high seven RBIs through the first seven games for Waynesboro. Bocock's RBI total is tied for third in the Valley League, and his 11 hits are tied for fourth in the VBL.
Farmer (1-0, 0.00 ERA) has given up just two unearned runs in 11.2 innings in 2013, striking out 12, giving up six hits and walking five batters in two starts, both Waynesboro wins.
More online at www.WaynesboroGenerals.net.