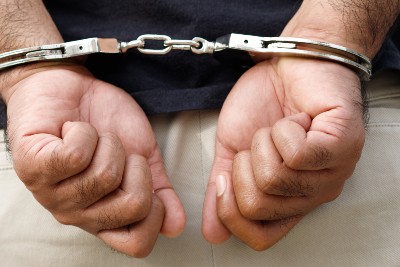 Two men have been arrested in connection with an apparent planned mass shooting at a Richmond community Fourth of July celebration.
Julio Alvardo-Dubon, 52, and Rolman A. Balacarcel, 38, have been charged with being non-U.S. citizens in possession of a firearm, according to Richmond Police Chief Gerald Smith.
Smith said Wednesday that the Richmond PD had received a tip late last week from someone who reported overhearing a conversation regarding the mass shooting plans.
Police seized two assault rifles and more than 200 rounds of ammunition from an apartment in the 1000 block of Columbia Avenue.
"Their intent was to conduct a mass shooting," Richmond Police Chief Gerald M. Smith said at a Wednesday afternoon press conference.
The plot targeted the Dogwood Dell Ampitheater, the site of the city's annual Fourth of July fireworks show, the chief said.
Smith said investigators also had concerns that the shooters may have also wanted to target The Diamond, which was playing host to a minor league baseball game between the Richmond Flying Squirrels and Reading Fightin Phils on Monday evening.
"One phone call saved numerous lives on the Fourth of July," said Smith, who called the person who called in the tip a "hero witness."
This news comes as authorities in Highland Park, Ill., continue their investigation into a mass shooting at a community Fourth of July parade Monday morning that killed seven people and wounded two dozen more.
The suspected shooter, Robert E. Crimo III, 21, has reportedly confessed to the shooting. Eighty-three bullet casings have been recovered from the crime scene, according to prosecutor Ben Dillon.