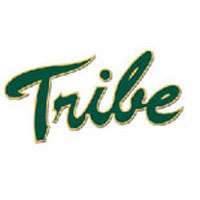 Turning in its most complete performance of the season, the William and Mary men's basketball led for nearly the entire game in surging to an 80-66 win over Drexel on Saturday night at Kaplan Arena.
Leading by one at the half, the Tribe shot a sizzling 76.5 percent from the field in the second half and compounded that with 20-of-25 from the free throw line in the final 20 minutes to outdistance the Dragons, who came into the game ranked among the national leaders in a number of defensive categories.
W&M upped its mark to 5-12 overall in recording its first league win of the season, while Drexel, fresh off a 62-57 win over Old Dominion on Thursday, fell to 11-5 on the year and 3-3 in league action.
Freshman guard Brandon Britt and junior Quinn McDowell paced a torrid Tribe offense as both eclipsed the 20-point mark. Britt led all scorers registering a career-high 25 points on 6-of-9 from the floor, 2-of-2 from 3-point range and a near perfect 11-of-12 from the free throw line. The 25 points are the most for a W&M rookie in five seasons. McDowell poured in 23 points on 7-of-11 shooting, while he knocked down a trio of 3-pointers and was a perfect 6-of-6 from the free throw line.
Freshman Tim Rusthoven came off the bench and rounded out the double-digit scorers for W&M as he finished with 12 points and four rebounds. He was perfect on the night shooting the ball, finishing 5-of-5 from the floor and 2-of-2 from the free throw line.