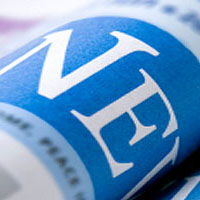 The EverStart Series is headed to Smith Mountain Lake April 25-27 when as many as 300 pros and co-anglers take to the water for the first of four stops in the Northern Division.
"This time of the year is always the most fun time to fish up here," said Castrol pro Philip Jarabeck of Lynchburg, Va., who is fishing his rookie season on the Walmart FLW Tour. "Smith Mountain Lake has been fishing really strong lately, and we're going to see some 20-pound weights.
"I think sight fishing will be a big factor in this event," Jarabeck continued. "You can still catch them out deep, but things are going to be changing over the next few weeks and by the time the tournament rolls around, they should be spawning all over with the really nice weather we have had lately."
Jarabeck said that Texas-rigs, shaky head worms and drop-shot rigs would all produce for anglers in this event. He also predicted that the early morning reaction-bait bite would be a factor.
"The majority of the fish caught are going to come from 10 feet of water or less," he said.
"Guys are really going to be catching them," Jarabeck went on to say. "I think we will see multiple 20-pound stringers being brought to the scales throughout this tournament. I think the winning angler will average right around 18 pounds a day."
Anglers will take off from Parkway Marina located at 16817 Smith Mountain Lake Parkway in Huddleston, Va., at 7 a.m. each day. Weigh-in will be held at the takeoff location on Thursday and Friday beginning at 3 p.m. Saturday's final weigh-in will be held at Walmart located at 1126 E. Lynchburg Salem Turnpike in Bedford, Va., beginning at 4 p.m. Takeoffs and weigh-ins are free and open to the public.
Pros will fish for a top award of $40,000 plus a Ranger Z518 with a 200-horsepower Evinrude or Mercury outboard if Ranger Cup guidelines are met. Co-anglers will cast for a top award consisting of a Ranger Z117 with 90-horsepower Evinrude or Mercury outboard and $5,000 if Ranger Cup guidelines are met.
The EverStart Series consists of five divisions – Central, Northern, Southeast, Texas and Western. Each division consists of four tournaments and competitors will be vying for valuable points in each division that could earn them the Strike King Angler of the Year title, which allows them to fish the 2014 Forrest Wood Cup.
The EverStart Series tournament on Smith Mountain Lake is being hosted by Parkway Marina.
For complete details and updated information visit FLWOutdoors.com. For regular updates, photos, tournament news and more, follow the EverStart Series on Facebook at Facebook.com/FLWFishing and on Twitter at Twitter.com/FLWFishing.
strong>ABOUT FLW
FLW is the industry's premier tournament-fishing organization, providing anglers of all skill levels the opportunity to compete for millions in prize money nationwide in 2013 over the course of 220 tournaments across five tournament circuits, four of which provide an avenue to the sport's richest payday and most coveted championship trophy – the Forrest Wood Cup. FLW tournament fishing can be seen on the Emmy-nominated "FLW" television show and is broadcast to more than 564 million households worldwide, making it the most widely distributed weekly outdoors-sports television show in the world. FLW is committed to providing a lifestyle experience that is the "Best in Fishing, On and Off the Water." For more information about FLW visit FLWOutdoors.com and look for FLW on Twitter, Facebook, Pinterest and YouTube.