Ernest "Bing" Kallus is still recovering from the Rocky Mountain spotted fever he contracted from a tick bite 13 months ago.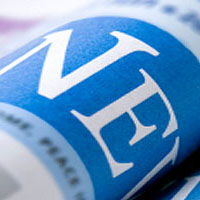 He and his wife, Lynn, live in Lancaster County and keep bees on farms in Lancaster and Northumberland counties. They were sitting in their backyard relaxing one night when a tick dropped from a tree and lodged in the crook of Kallus' arm.
"Everyone's out in the summer in their yard or playing or working outdoors; it could happen to anyone," Lynn Kallus said.
She removed the tick that night, but two weeks later her husband became extremely lethargic and disoriented. Their doctor prescribed the antibiotic doxycycline immediately and ordered a test for Rocky Mountain spotted fever. A couple of weeks later, the results came back positive.
After two rounds of antibiotics and a trip to the emergency room, Kallus was still experiencing stroke-like symptoms. He typically works outside and goes to the gym five days a week, but the tick bite "brought me down for a year," he said.
To prevent tick-borne diseases, the key is to be aware of ticks and seek help immediately for any unexplained flu-like symptoms.
"It's often the ones you don't see that cause a problem," said Dr. Amy Johnson, a family nurse practitioner in Bedford County. "Typically the ticks have to be attached for up to 24 hours," but symptoms usually occur seven to 10 days after the bite.
While RMSF isn't as prevalent as Lyme's disease caused by ticks in Virginia, Johnson cautioned that there are similar diseases caused by ticks that mimic the symptoms of RMSF: fatigue, fever and joint pain. RMSF is the worst, Johnson said, because if untreated it can lead to organ failure. She explained that doxycycline is the best treatment, but farmers working outdoors need to exercise caution because the antibiotic increases sensitivity to sunlight.
Farmers especially need to be careful, because ticks this summer seem to be rampant.
"This year has been terrible for ticks," exclaimed Bill Latane, a Virginia Farm Bureau Federationassistant director of membership and field services and a farmer in Westmoreland County. "I'm pretty much finding them any time I go to the farm, even with spraying my pants down with DEET."
Latane is extra cautious because he also was diagnosed recently with RMSF. Fortunately, it was caught and treated early, and he is fine.
Johnson advised that the best way to prevent tick-borne illness is to treat pets for ticks and check yourself regularly. "Use bug spray, wear long pants and avoid high grass areas."
If you find a tick, remove it with tweezers, making sure to get its head. If the tick is embedded so deeply that you can't identify the head, Johnson recommends visiting a health care provider to have it removed.