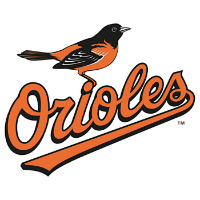 Chris Tillman notched his sixth win as Baltimore topped Seattle, 5-2, Wednesday night at Camden Yards.
Tillman (6-1, 2.61 ERA) gave up two runs on four hits in six and a third innings, striking out six and walking three.
Zach Britton put in an inning and two-thirds of scoreless relief to pick up his 11th save.
Mark Trumbo hit his 12th homer of the season, and Matt Wieters hit his third for the O's (24-14).
Trumbo had three hits, and Wieters two, accounting for five of Baltimore's eight hits on the night.