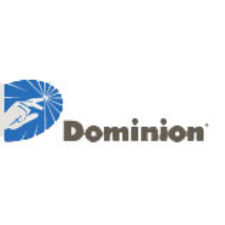 Hundreds of local jobs in the construction trades will be created as Dominion Virginia Power prepares to build three separate large-scale solar energy facilities in Virginia.
To fill the positions, Dominion's construction contractor, Tucker, Ga.-based Amec Foster Wheeler, plans to hold job fairs in Powhatan and Charlottesville.
The solar projects received approval from the State Corporation Commission on June 30.
Amec Foster Wheeler is seeking electricians, general laborers, carpenters, solar panel installers and heavy equipment operators. General construction experience is required, but on-the-job training will be offered. The three solar facilities – to be located in Isle of Wight, Louisa and Powhatan counties – will employ a total of about 800 workers during the construction phase, which is expected to take about six months.
Job fairs will be held at:
Powhatan County Public Library               Friday, July 22
2270 Mann Rd.                                            10 a.m. – 3 p.m.
Powhatan, Va. 23139
Charlottesville Workforce Center               Wednesday, Aug. 24
2211 Hydraulic Rd.                                       10 a.m. – 3 p.m.
Charlottesville, Va. 22901
Many local businesses will benefit from the construction and operations of these facilities. During the construction phase, the Commonwealth is expected to see a cumulative economic impact of $74 million from the 2015 planning phase to the 2017 completion of the projects. More than 800 cumulative jobs will be created over the same time period. All three projects are expected to be completed and operational by the end of the year.
In addition to the job fairs, those interested can apply before the event at Amec Foster Wheeler's website or call 1-800-526-8324. Applications can also be submitted on the Virginia Employment Commission's website.
Dominion is committed to developing 400 megawatts (MW) of solar energy in Virginia by 2020. Dominion Resources, of which Dominion Virginia Power is a subsidiary, currently has more than 700 MW of existing, under construction or proposed solar energy projects across eight states including California, Connecticut, Georgia, Indiana, North Carolina, Tennessee, Utah and Virginia.
Dominion Virginia Power is a subsidiary of Dominion (NYSE: D), one of the nation's largest producers and transporters of energy. Dominion provides energy or products and services to more than 5 million customers in 14 states. It has a portfolio of approximately 25,700 megawatts of generation, including more than 1,100 megawatts of renewable generation, and 6,500 miles of electric transmission lines.
Dominion also operates one of the nation's largest natural gas storage systems with 933 billion cubic feet of storage capacity. For more information about Dominion, visit the company's website at www.dom.com.