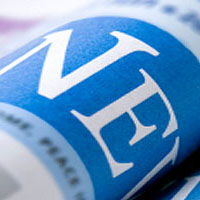 The U.S. Supreme Court declined to hear a challenge to the U.S. Environmental Protection Agency's "pollution diet" for the Chesapeake Bay, upholding the contested plan for bay cleanup goals for 2025.
A federal court of appeals sided with the EPA and against the American Farm Bureau Federation and other organizations last year. With the Supreme Court's decision, the lower court's ruling will stand.
"We, of course, are disappointed by the Supreme Court's decision not to examine the lawfulness of EPA's Chesapeake Bay blueprint," said AFBF President Zippy Duvall. "EPA has asserted the power to sit as a federal zoning board, dictating which land can be farmed and where homes, roads and schools can be built. We remain firm in opposing this unlawful expansion of EPA's power. We will closely monitor the agency's actions in connection with the bay blueprint, as well as any efforts to impose similar mandates in other areas. This lawsuit has ended, but the larger battle over the scope of EPA's power is not over."
The AFBF filed its suit in federal court in early 2011 to block the regulatory plan in the bay's six-state watershed. Opponents maintain it was created with scientifically invalid data and that the EPA is usurping authority historically reserved for states under the Clean Water Act.
Farmers in the bay watershed "are justifiably proud of their successes in reducing agriculture's impact on water quality in the Chesapeake Bay," Duvall said, "and they remain committed to further improvements. We will continue to support state and local programs to improve agriculture's environmental performance, and we will continue to oppose EPA overreach."