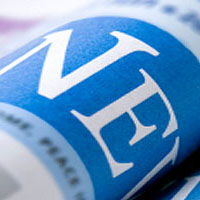 The wait is over! Sweet corn, a summertime favorite, is in season in Virginia during July and August.
"Right now the corn is looking good and growing really well," said grower Stacey Phillips of Montgomery County. "We have had ample rain so far."
Phillips and her husband, Casey, planted a few acres of sweet corn on their farm in early June. They staggered the planting, putting in a bit more every few weeks, to expand their growing season. The Phillipses started a pick-your-own sweet corn patch last year and are looking forward to welcoming the public once again.
"Our pick-your-own operation allows people who have only ever 'picked' from a grocery store to have an opportunity to see where their food actually comes from," Phillips said. "We have documented the planting and growth of our crop on Facebook so that people can follow along from the moment it is planted to when it is on their table."
The Phillipses also operate a dairy and plant field corn, which is used to feed animals.
"Each year we were already planting a few rows of sweet corn for personal consumption, so we decided to concentrate on what we know for now and plant more to sell to consumers," Phillips said.
The couple hopes to one day offer other pick-your-own products and include more unique opportunities for the public to have agricultural experiences.
Phillips said their oldest son, 3-year-old Austin, has helped customers—especially children who came to the patch—pick corn. "Even at just 2 years old he was able to show others how to pick corn, and we hope as our sons get older they'll be able to take a bigger part in our operation. This has been a great learning opportunity for Austin."