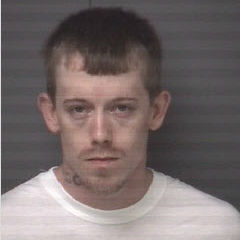 Zachary A. Porter, 26, of Staunton, was found murdered in the driveway at a residence at 25 Jericho Road in Fishersville Sunday morning.
The cause of death, according to a report from the Augusta County Sheriff's Office, was homicide by crossbow, and sheriff's deputies have made an arrest in the case: Jeffrey A. Craun Jr., 26, of Fishersville.
The investigation into the murder is ongoing. Anyone with information about the case is requested to contact Investigator Patrick B. Fuchs at (540) 245-5333 ext. 380, or Central Shenandoah Crime Stoppers at 1-800-322-2017.