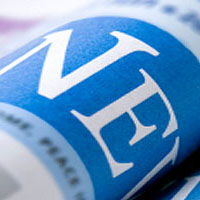 Shenandoah Valley Spay/Neuter and Potomac Spay/Neuter Clinic Executive Director Cate Mansfield will be speaking at the Humane Society of the United States (HSUS) Animal Care Expo in Nashville, Tennessee on May 8th-11th, 2013.
The Animal Care Expo is the largest international education conference in the fields of animal care, control, rescue and emergency services.  Ms. Mansfield will address "Successful Spay/Neuter Clinics in Rural Communities."  "The Animal Expo is the leading animal care conference and is an excellent opportunity to learn about new accomplishments, developments and solutions from industry experts and representatives from government agencies" said Cate Mansfield.
Additionally, SVSNC Community Outreach Manager Dan Chavez was awarded the Julie Morris Scholarship from the American Society for the Prevention of Cruelty to Animals (ASPCA) to participate in the event.  The mission of the ASPCA is to provide effective means for the prevention of cruelty to animals throughout the United States. The Julie Morris Scholarship provides 100 animal welfare professionals access to important educational material and trainings at the Animal Care Expo each year.  The scholarship program is named after ASPCA's senior vice president of community outreach. Mr. Chavez is grateful for the support, saying, "I am very excited to be given this opportunity and hope to implement new ideas and strategies from the conference."
The HSUS is the nation's largest animal protection organization. It helps animals by advocating for better laws to protect animals; conducting campaigns to reform industries; providing animal rescue and emergency response; investigating cases of animal cruelty; and caring for animals through its sanctuaries and wildlife rehabilitation centers, emergency shelters and clinics.  The HSUS Animal Care Expo is the premier educational and networking conference in animal care.
For more information on the Animal Care Expo: go to www.animalsheltering.org/training– events/expo.
For more information on SVSNC or PSNC, please visit www.spayandneuterclinic.org or www.potomacspayneuter.org.