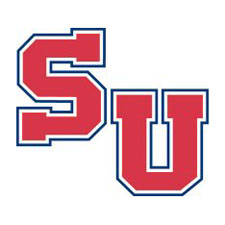 Shenandoah University will open the 2015-16 season on Friday, November 13 with a 7 p.m. contest at DI Bucknell University.
The contest will be the first-ever game for new Bison head coach Nathan Davis, who took over the Bucknell program this past spring after coaching at Randolph-Macon for the past six years.
Bucknell won the Patriot League regular season title in 2014-15 before being upset in the tournament semi-finals by Lafayette College. The Leopards went on to win the Patriot League championship and advanced to the NCAA Tournament.
The game, which represents the fourth time in five years that SU coach Rob Pryor's Hornets have opened the year with a Division I opponent, will be an exhibition game for SU and a game for Bucknell.
For fans unable to travel to Lewisburg, Pennsylvania for the contest, it will be streamed online through the Patriot League Network.
Last season, Shenandoah played at George Mason after traveling to Campbell University for the 2013-14 season opener.
SU has also played Radford and VMI during Pryor's tenure as the Hornets head coach.
"Our guys very much enjoy the experience of playing a Division I opponent," Pryor said. "They love the atmosphere and everything surrounding playing this type of game.
"But there is more to it than just the atomsphere. The ODAC is one of the top DIII leagues in the nation, and so playing an opponent of this caliber is necessary to get us ready for conference play. We are going to go up there and compete from start to finish."
– Source: Shenandoah University Athletics