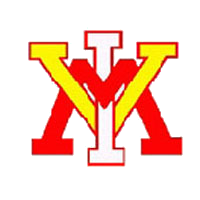 The Radford Highlanders scored three times in the seventh inning to break a 3-3 tie, en route to a 6-3 victory over the VMI Keydets in non-conference baseball action Tuesday night in Radford, Va.
With the game tied at 3, Shane Johnsonbaugh led off with a walk against Jonathan Kelley (0-2). Patrick Marshall then followed with a double and Hunter Higgerson doubled home two runs, giving RU (29-14) the lead for good. The Highlanders would tack on another run on a bunt by Aaron Scoville later in the inning to account for the final margin.
Kelley took the loss for the Keydets (15-23) as he was charged with three runs and allowed all four hitters he faced to reach. Kyle Palmer (1-0) pitched two innings and gave up two hits to get the victory.
For the fourth straight game, the Keydets scored in the first inning. David Geary singled with two outs, and Matt Winn followed with a walk. Tyler Tharp then drilled a line drive single to center to put the Keydets in front, 1-0.
Radford took the lead in the second against Micah Gorman. Trevor Riggs had a sacrifice fly and Brad Keen had a two-out RBI single, putting the Highlanders out in front, 2-1.
VMI went back in front in the fourth, as after tying the game on a passed ball, the Keydets took a 3-2 lead on a RBI single by Jordan Tarsovich. That, however, was the last time VMI would score.
The home team tied the game in the fifth, when Josh Gardiner led off with a single and Johnsonbaugh followed with a double. Patrick Marshall walked and Jack Gomersall relieved Kyle Staats to face Higgerson, who lofted a sacrifice fly to left to tie the game, 3-3. Gomersall then induced a 4-6-3 double play, with Thomas Stallings making a tough pick to start the twin killing that ended the inning and preserved the tie.
That tie was shortlived, however, as RU took the lead in the seventh. After Johnsonbaugh's walk, Marshall's double and Higgerson's two-bagger made it 5-3, Stallings was charged with an error on a ground ball by Danny Hrbek that prolonged the inning. Josh Worthley relieved and gave up a RBI bunt single that accounted for the final margin.
Neither starter figured in the decision, as Gorman gave up two runs on four hits in four innings, striking out three, while Tyler Swarmer left the game after giving up three runs on seven hits over five frames.
Offensively, Geary and Tarsovich had two hits apiece for the Keydets, while Higgerson went 2 for 3 with three RBI to pace the Highlanders.
VMI baseball will return to action Friday, as the Keydets play host to the Mercer Bears at Gray-Minor Stadium. Game time is set for 6 p.m.