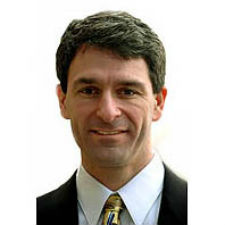 Speaking on behalf of the Virginia Senate Democratic Caucus, Caucus Chair Sen. Donald McEachin (D-Henrico) made the following remarks this afternoon about the withdrawal of former Attorney General Ken Cuccinelli from consideration for the vacancy on the Supreme Court of Virginia:
"Ken Cuccinelli was never right for the Supreme Court. My Democratic colleagues and I have been proud to stand with the citizens and activists who called their representatives and rallied at the Capitol this morning. Together, we forced Republicans to back down. Thank you, all of you, for everything you have done in these last twenty-four hours.
"Unfortunately, the GOP's new candidate is also deeply flawed. In 2014, the State Bar found Judge Stephen McCullough least qualified among six candidates for a previous Supreme Court vacancy. McCullough served as Ken Cuccinelli's advisor and lieutenant while his office pushed TRAP and other partisan crusades. He is of a piece with his former boss, and equally ill-suited to a place on our highest court.
"Jane Roush has already served honorably on the Supreme Court. Many of my Republican colleagues have praised her leadership and years of service; indeed, some of them have voted to confirm her. Instead of ramming through a last-minute partisan candidate in a rushed and opaque manner, we need to return this dedicated public servant to her proper place on the Court."