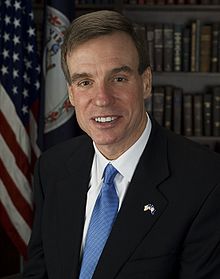 U.S. Sen. Mark Warner will visit the Waynesboro YMCA on Friday, March 2, to get a tour of the $100,000 thermal-solar installation project at the Y and be briefed on the details of the project by officials from the Y and project partner Sigora Solar.
The project is the largest thermal-solar installation in the state of Virginia. The panels being installed will save the YMCA more than $13,000 a year in energy costs.
After the tour of the solar project, Warner will participate in Read Across America Day by reading selections from the works of Dr. Seuss to children in the Y's preschool program.