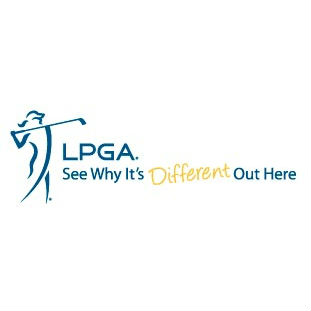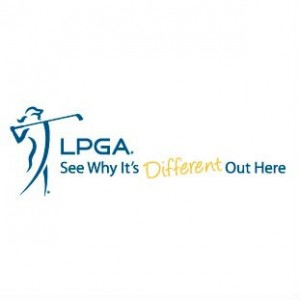 A pair of Symetra Tour winners, Marissa Steen and Nicole Vandermade, will sleep on the lead as they both sit at 8-under after two rounds of the Eagle Classic Presented by Bag Boy at Richmond Country Club.
"Honestly everything," Steen said of what has been working in her game. "I've been hitting a lot of greens and then I've been putting really well. These greens are tough so it feels good to make a lot of putts out here."
Vandermade echoed Steen's statement about things clicking this week.
"Pretty much everything to be honest," Vandermade said. "I've been working hard in the days leading up to the event to get my ball striking back and I've been hitting some really good golf shots and it's lead to some birdies."
Credit Union Classic winner Veronica Felibert sits a stroke back at 7-under, while Virginia native Lauren Doughtie is two behind at 6-under.
The leaderboard is a who's who of the Symetra Tour's best as six golfers in the top-10 – Steen, Vandermade, Felibert, Kendall Dye, Mallory Blackwelder and Madison Pressel – have combined for seven wins on the season.
STEEN LOOKS FOR WIN NUMBER THREE: Volvik Race for the Card No. 2 Marissa Steen once again finds herself in the hunt going into the final round after a second round 68 moves her to 8-under for the tournament. Steen will be looking to become the first three-time winner on the Symetra Tour this season.
"I have all the confidence going into tomorrow," Steen said. "I've been here before. In Asheville, I had the lead going into the final round and won so I feel comfortable and just want to go out and focus on hitting good golf shots."
Steen started her day slowly with a bogey on the second hole but quickly bounced back with birdies on the third and fourth holes to get to 5-under. After four consecutive pars, an eagle on the par-5 ninth jumpstarted another hot streak for Steen who added birdies on two of the next three holes to get her score to 9-under. A bogey on the penultimate hole dropped the Ohio native back to 8-under but she remains as confident as ever heading into the final day.
"It does give me confidence knowing that I can be in the final pairing and go out and play well," Steen said. "Like I said, I feel very confident going into the final round and am just going to focus on all of the good things that have happened through the first two days."
VANDERMADE IN THE HUNT AGAIN: Nicole Vandermade finds herself in contention yet again and will be looking to find her way into the winner's circle for a second time this season after shooting a 67 (-5) to sit in a tie for the lead at 8-under.  
"I'm just going to stick to my process," Vandermade said of her approach for tomorrow. "Keep doing what I've been doing and roll some putts in and count them up in the end."
Despite a stacked leaderboard and knowing what a win would mean for her chances at a 2015 Tour card, the No. 14 player on the Volvik Race for the Card money list isn't feeling the pressure.
"You can't really think about results too much or else you get focused too much on the outcome," Vandermade calmly explained. "Today, I just tried to focus on each shot and where I wanted to place it and that's what I'm going to do tomorrow. I don't need to change it up just because it's the final round."
DOUGHTIE PUTS ON A SHOW FOR HOME FANS: Lauren Doughtie grew up less than two hours from Richmond so this week has been a bit of a homecoming for her.
"My sister lives up here, my parents in town. It feels like I'm at home this week and it's great to be playing well for them," Doughtie said with a smile.
Doughtie most certainly played well for them today firing a 5-under, 67. The day started with a bang with a birdie on the first and was followed by five more birdies on the day countered by a lone bogey.
"I've been playing pretty solid but just haven't put up the scores yet but this week it seems like things are starting to click and hopefully it does one more day."
Doughtie is one of several players on the leaderboard with winning experience as she captured the Ladies Titan Tire Challenge during the 2012 season.
"It would mean a whole lot to me," Doughtie said of what a victory would do for her. "I've been waiting to get back into the winner's circle. It would mean maybe more than the first one if I were to win here at home."
FELIBERT HAS BALANCING ACT WITH SYMETRA AND LPGA: Veronica Felibert has bounced between the LPGA and Symetra Tour this season and had a big decision to make this week when she got into Wegman's LPGA Championship field.
"It's been fun but it's been hard," Felibert admitted. "Like this week, they're playing the LPGA Championship and I got in but I had to say no. I would have liked to be there because it's such a good tournament and it's one of the Majors but I'm still pretty happy to be here. I love this golf course."
The decision appears to be paying off thus far for Volvik Race for the Card money list No. 12 as she currently sits in second place at 7-under after a second round 68.
"I'm feeling pretty good about my game so I'm fine wherever I'm playing as long as I'm playing."
SUNDAY IS MILITARY APPECIATION DAY: This Sunday at the Eagle Classic Presented by Bag Boy will serve as Military Appreciation Day. The day will start out with the morning with Ft. Lee's Honor Guard Presentation of Colors and Ft. Lee's A Cappalla singers singing the National Anthem. Members of the Armed Services will tend the flagstick on the 18th green throughout the day.