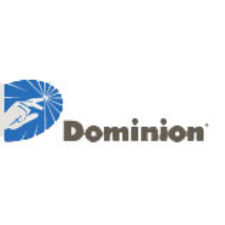 The State Corporation Commission has approved an application by Dominion Virginia Power to construct and operate three solar generation facilities.
Combined, the three projects will contribute 56 megawatts of new renewable energy to the company's fleet of electric generation facilities.  Over the course of a year, the facilities will produce about 14 megawatts of electricity which equates to an equivalent capacity factor of 25 percent.
The total cost of the three projects is approximately $129.5 million, excluding financing costs.  The company will begin collecting construction costs on September 1, 2016 with the addition of a rate rider to electric bills.  For the average residential customer, the new rider (US-2) will add seven cents to the monthly bill.
Construction of the solar facilities is expected to be completed in December 2016.  The three projects are:
Scott Solar – a 17–megawatt facility on a 165–acre site in Powhatan County
Whitehouse Solar – a 20–megawatt facility on a 250–acre site in Louisa County
Woodland Solar – a 19–megawatt facility on a 200–acre site in Isle of Wight County
In its final order the Commission recognized public policy favoring certain solar projects and stated that, "… the proposed costs of the solar projects are reasonable under the applicable statutes."