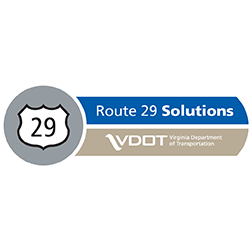 The following work is scheduled, weather permitting, on the Route 29 corridor in Albemarle County and the city of Charlottesville during the upcoming week.
Speed limits may be reduced and traffic movements may be restricted within highway work zones.
(UPDATE) Hillsdale Drive Extended –  Obey traffic controls and expect minor delays on Hillsdale Drive, Hydraulic Road, India Road, Zan Road, Greenbrier Drive, Pepsi Place and Seminole Court. For project updates, visit http://hillsdaledrive.org.