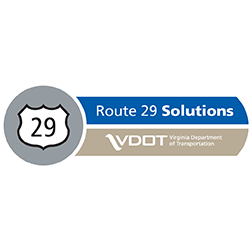 In an effort to provide employment opportunities, Lane-Corman Joint Venture comprised of The Lane Construction Corporation, Corman Construction, and several subcontractors will hold a job fair for the Route 29 Solutions highway improvement projects.
The Job Fair will be held at the DoubleTree by Hilton Charlottesville, 990 Hilton Heights Road, from 9 am to 1 pm on Tuesday, July 28. Representatives from Lane-Corman will be available to provide information about the types of services that will be needed for the projects. Job openings exist for Pipe layers; Skilled Construction Workers (laborers and carpenters); Heavy Equipment Operators (excavators and cranes); Office Administrative Assistants; and Quality Assurance Technicians and Inspectors.
Lane-Corman Joint Venture is the design-builder selected by VDOT to construct three major design-build components of the Route 29 Solutions improvement program. Lane-Corman will deliver a grade-separated intersection at Rio Road and Route 29, widen existing Route 29 between Polo Grounds Road and Towncenter Drive and extend Berkmar Drive north from Hilton Heights Road to Towncenter Drive.
For additional information on the Route 29 Solutions project, visit VDOT's website at route29solutions.org.