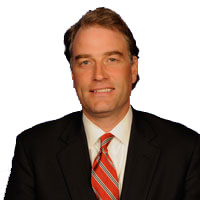 Like all Americans, I was devastated by the attack on the U.S. Consulate in Benghazi, which claimed the lives of four Americans, including Ambassador Christopher Stevens.  As information has come to light through congressional oversight, it has become increasingly clear that the Obama administration has repeatedly misled the American people and Congress on this issue.
The American people and the victims' families deserve answers to the questions that still surround the attack.  It is our constitutional responsibility to ensure that this failure in defending Americans abroad does not happen again.
I have long supported this initiative and was an early co-sponsor of Representative Frank Wolf's resolution creating a Select Committee to investigate what happened in Benghazi.  I applaud Speaker Boehner's announcement that he will allow a vote on such a measure so that the House of Representatives may discover the truth on behalf of the American people.
Robert Hurt represents the Fifth District in Congress.