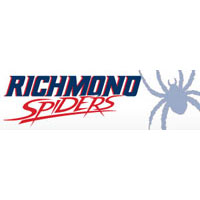 The Richmond Spiders took a 16-13 lead with 10 minutes remaining in the first half and never trailed again en route to a 56-53 win at UMass.
The victory was the fifth in a row for a red-hot Richmond (18-12, 11-6) squad that took control of the fifth spot in the A-10 conference standings with one game to play.
Heading into Wednesday, Spider opponents had averaged just 56.0 points in the last four games. Richmond continued that trend with smothering defense against the high-scoring Minutemen.
UR held UMass to 41.7 percent shooting and just two three pointers. The Spiders forced 17 turnovers and converted them into 15 points while only committing nine themselves. Richmond held the Minutemen without a field goal for nearly 12 minutes during the second half.
"That was a very hard-fought game by both sides," head coach Chris Mooney said. " I give UMass credit for really battling back, but we had a number of guys make some big plays down the stretch. They displayed the type of poise that it takes to win on the road in a tough environment."
Offensively, every Spider made big contributions with four players reaching double figures. Kendall Anthony played just 29 minutes as he was saddled with foul trouble, but he scored six points in the final three minutes to salt away the win. He finished with a team-high 14 points and three rebounds. He is just 19 points away from fourth place all-time in scoring at Richmond.
Terry Allen reached double figures for the 16th time in the last 18 games, scoring 13 points with seven rebounds. T.J. Cline had 12 points and six rebounds while making four assists and ShawnDre' Jones bounced back with 11 points on 4-of-8 shooting.
Trey Davis led the team by tying his career high with six assists to go with six points. He is shooting nearly 50 percent from the field on the season.
Cady Lalanne scored a double-double with 14 points and 12 rebounds. Donte Clark added 12 points and Maxie Esho had 10 points for the Minutemen.
After taking just a two-point lead into the locker room, the Spiders converted one of several back-door cuts to open the second half. A 12-2 Richmond open to the half made it 37-27 with 13:19 remaining after a Davis layup.
UMass chipped away at the lead by successfully getting to the foul line with all of their next eight points coming from the charity stripe. Richmond kept it a two-possession game for the next several minutes until a UMass three-point play made it 48-46 with 1:40 remaining.
Richmond responded with a big-time floater from Jones, and then a Taylor defensive rebound sparked a run-out basket for Anthony from Jones. With a two-possession lead, Richmond held off UMass over the final minute to take the 56-53 victory.
UR will host Saint Louis this Saturday at 8 p.m. on Senior Night in the Robins Center. The game will be produced by the A-10 Network and aired on SNY.