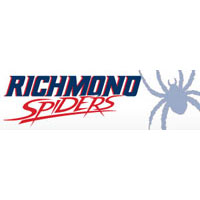 Richmond jumped to a 30-10 lead after the first quarter and never looked back in taking a 107-57 win over Basketball Academie Limburg in Weert, Netherlands.
All 13 dressed players saw playing time for UR, and seven players reached double figures in scoring.
T.J. Cline scored 20 points in just over two quarters of play, shooting 8-of-11 from the field. De'Monte Buckingham scored 19 points with seven coming from the free throw line.
Grant Golden scored 14 points with three boards and Julius Johnson poured in 11 points. Nick Sherod, Khwan Fore and Marshall Wood all tallied 10 points. Sherod grabbed seven boards and Wood grabbed six. Kwesi Abakah led the team with eight boards.
Joe Kirby scored eight points while ShawnDre' Jones had four points in just over one quarter of play.
Chase Fletcher, Jesse Pistokache and Keith Oddo all saw action at the guard spot totaling two points.
Richmond's final game of the trip is tomorrow night at 7 p.m. in Houthalen.