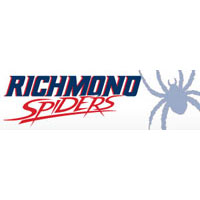 No. 11 Richmond lost starting QB Aaron Corp to an injury on the first series of the game, and No. 22 New Hampshire beat the visiting Spiders, 17-0, Saturday afternoon at Cowell Stadium in Durham, N.H.
The victory extended the UNH (3-3, 1-2) home winning streak to 12-games, while the Spiders (2-3, 0-2) had their FCS road winning steak versus FCS opponents snapped at 11.
With Corp on the sidelines and back-up QB John Laub not dressed due to a wrist injury, third-string sophomore Nick Hicks took the reigns but the Spiders struggled without Corp, who transferred from Southern California in the offseason.
Senior RB Tyler Kirchoff surpassed 100 yards for the second straight game, gaining 108 on 17 carries.
On Richmond's first series, Corp's left leg was rolled into on pass attempt in the left flank, UNH safety John Greer picked off the throw and returned it 40 yards for a UNH touchdown. Corp remained down, was carted off the field and did not return.
The Richmond defense, though, allowed high-powered New Hampshire to just 64 yards of total offense in the first half and the game went to halftime at 7-0.
Senior All-America and Buck Buchanan Award nominee Martin Parker finished with 12 tackles, while senior S Max Prokell had 10 and 2.5 TFL. Senior LB Eric McBride had seven stops and recovered a fumble, while DL Chris Shields had a career day with seven stops, a sack and 3.5 TFL.
UNH got momentum early in the second half, going 61 yards in six plays and seizing a 14-0 lead on the first series when QB R.J. Toman hit WR Joey Orlando for a 20-yard TD. Toman finished 20-for-29 passing with 166 yards a TD.
That was the Wildcats lone offensive TD in the game. They extended the lead to 17-0 with a 34-yard field goal.
Before a Homecoming crowd of 12,095, UNH feasted on seven Richmond turnovers (a fumble and six interceptions) to build on their advantage.
Richmond is back on the road next Saturday for another Top-25 game, this time at Massachusetts. Kickoff is set for 3:30 p.m. In Amherst, Mass.