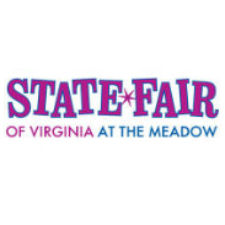 The 2015 State Fair of Virginia, dedicated to showcasing the best of Virginia, is seeking the state's most vibrant arts and crafts, the most delicious baked and preserved foods, the lushest plants and crops, the hardiest livestock and the most skilled equestrians for this year's competitions.
Room also is being made for crowd-pleasing giant pumpkins and watermelons and for teams preparing savory Brunswick stews.
Registration information and competition guidelines are available on the fair's website atStateFairVa.org.
This year's fair will feature more than 2,300 classes of competition. In 2014, the competitions drew about 3,100 participants and more than 10,000 entries.
This year's arts and crafts competitions will include scrapbooking, gourd decorating and pottery and baskets created by professionals. Fairy gardens have been added to this year's horticulture judging.
Livestock competitions will include judging of beef and dairy cattle, meat and dairy goats, swine, sheep, poultry and pigeons and doves. The fair also will offer numerous equine competitions, including two nights of professional rodeo and the return of Virginia High School Rodeo Association competition.
Also on the schedule are two nights of demolition derby and three days of competitive tractor pull events.
Open and youth fiddle and banjo competitions will be held Sept. 26 and 27, and NFL youth Punt, Pass & Kick competitions will return to the fair on Oct. 1.
Youth participants will vie for up to $70,000 in scholarship money the fair will offer through 4-H, FFA and vocational competitions and specific equine, fine arts and horticulture competitions.
This year's State Fair of Virginia will run from Sept. 25 through Oct. 4. Information is available at StateFairVa.org.
The 2015 fair will feature nearly 400 hours of performances, about 2,500 animals, more than 10,000 competition entries, field trip groups from 270 schools and about 13,000 corn dogs.
The State Fair is held each fall at its permanent home at The Meadow Event Park in Caroline County. The fair's mission is to increase agricultural and natural resource awareness and interest through educational programs, exhibitions and competitions in a fun, family-friendly setting.